Get started selling your products online
Get $7500 Free
+ $1000 Buy Back Program
If you are a BC-based small business, then now is the time to take advantage of this NEW grant from the government. They can provide funds for your NEW e-commerce website!
It's your time to take advantage of this amazing opportunity.
For a limited time, the BC Government is giving you up to $7500 for free… and we're giving an additional $1000 bonus in our "Buy Back" program!
Book a call now or scroll down for more details.
BOOK A CALL TODAY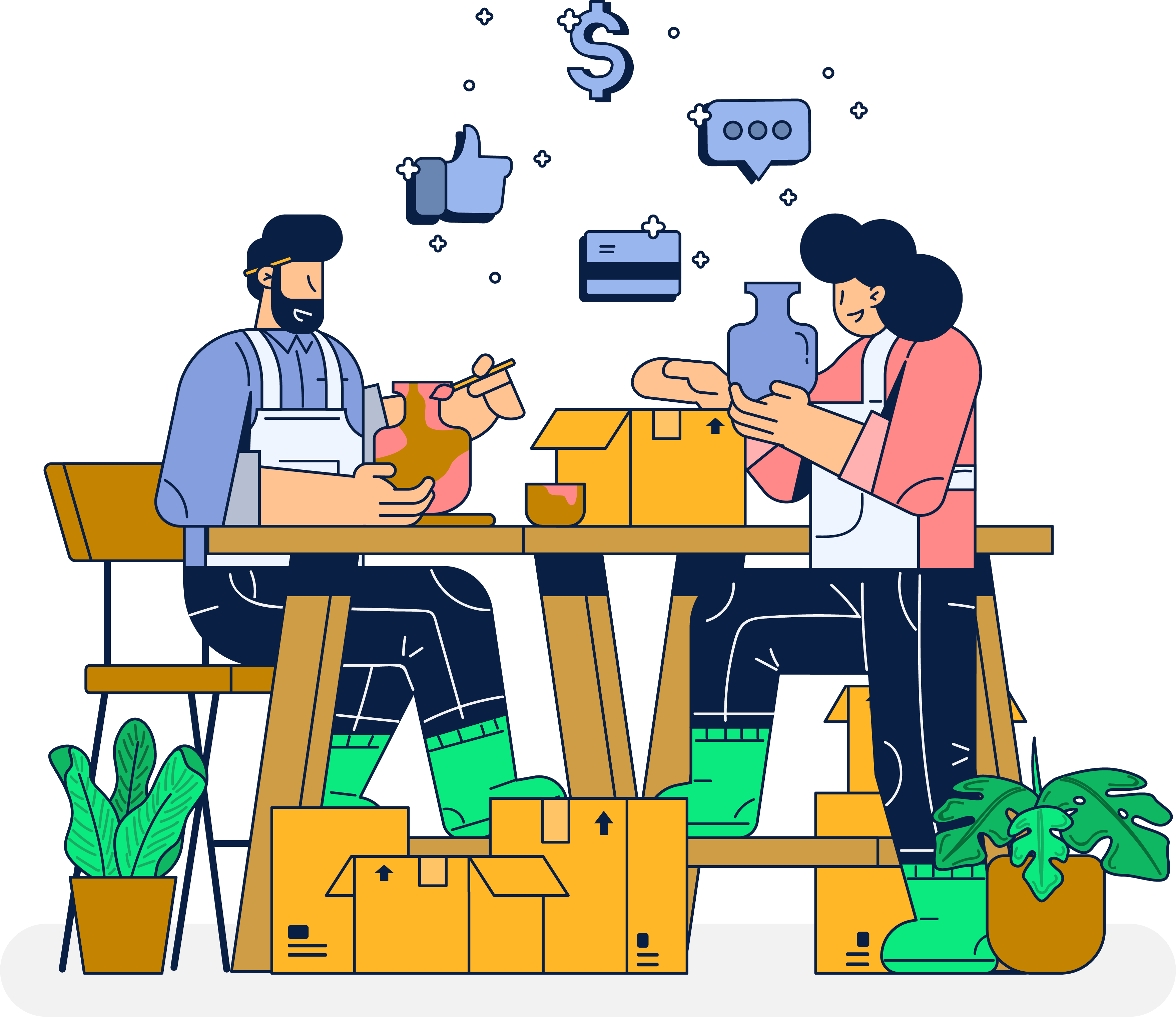 Our $1000 Buy Back Program
This is a unique program, specific only for you, as a new client…
We understand how hard it is for small local businesses to grow and succeed in today's challenging circumstances.
So we wanted to create a program to grow your business and help… on us.
Today, one of the very best ways to grow your business is through giveaways.
So for 10 Months we will buy $100 worth of products or gift cards from your store and create a giveaway each month for you.
This will help you;
How this works
Each month you will pay your monthly hosting and support fee (see below).  Once the fee is paid we will buy $100 worth of your products and set up the giveaway and run it for 10-14 days each month for 10 months.
Please take us up on this offer!!!
BOOK A CALL TODAY
What's Included
Website Design/Integration
Up to 20 products
Integration into your website
Design to match website
Premium plugins
Stock Photos
Email Marketing Integration
SEO Optimization & Premium Plugins
Payment Gateways (Stripe & PayPal)
Optimized website for performance
Caching plugin for performance
Investment: $7500
BOOK A CALL TODAY
On-Going Support
Premium fast hosting
Training (3x)
12 Months of premium support
Monthly Reporting
$1000 Buy back program
Investment: $250/Month
This includes also included premium plugin costs, backups, security monitoring, unlimited small updates to your website & shop.
This is for 1 year only.  Monthly pricing will be reduced after the year has passed.  See FAQ below for more details.
Your Total Investment:
$2000 for the year
We believe in you and this initiative so much that if you don't sell $2000 worth of products through your new online shop we will provide you free hosting and support until you do or up to an additional year.
F.A.Q.
You may have more questions than we have here, so please reach out and book a call if you do.
$250/Month seems like a lot?
Yes, $250/month is more than we normally charge for our base hosting and support.  
The price includes all the extras we included in the package (Training, reporting, premium plugins, etc) so you can maximize the amount the government will give you as well as keep as much money in your pocket as long as you can.  
What if I don't have a website?
If you don't have a website we can build one for you at an additional cost.  
This will be Pay What You Want for the website and you will have a choice to pay up front or monthly. 
Please reach out for more details. 
When will the training be?
We will start training on your new e-commerce store once the grant has run out or the September deadline has passed. 
You can expect your first training session to begin in Sept/Oct.  Maybe sooner, but we don't know. 
If you have questions along the way you can always reach out to support. 
What happens after the year?
Because we've priced the website build and support to maximize the amount of money you get from the grant, the price for the monthly support will change.  
You will be able to choose one of our monthly care plans that range from $69-399/month.  
We will also give you an additional 10% discount for 1-year.  
What happens if my business shuts down?
We understand these times are volatile.  If things are uncertain or changing for you please reach out and we'll work something out.  
Are there taxes on your services?
Yes, you will be charged 5% for GST on all services. 
Do you offer other services?
Yes.  We offer other marketing and design services as well. 
If you need something more than we've offered please reach out and we can give you a quote on your needs. 
What if I don't have email marketing set up?
If you don't have email marketing set up, we can set that up for you for a small fee of $150.  
We recommend Convert Kit over MailChimp, but both are good options for starting out and they are free to start.
What if I don't qualify for the grant? Can you still help us out?
If for some reason you don't qualify for the grant and would still like an e-commerce store we can get you started with something reasonably priced.  
What if I want something extra?
If there is something extra you need that's not included in the offer please let us know and we'll work something out.  
What if I don't have analytics set up?
We will help you get your Google Analytics set up.  
How long will it take to build the e-commerce store?
It's required by the grant that the site is live in 12 weeks.  
We will do our best to get the site launch in 4-8 weeks.  How long will be determined by how long it takes to get all the information gathered and different accounts set up. 
What if I have more than 20 products?
You have 2-options.  
You can add them yourself and we will show you how as part of the training. 
We can add them for you for an additional $25-100 per product.  Depending on the complexity of the product.  
BOOK A CALL TODAY
Contact Us